Green Team
The Green Team is a group of employees and retiree volunteers that take on environmental projects across Kansas and Missouri since 1989.
Projects
Completing 50 to 70 projects per year, mostly on weekends and evenings, the Green Team collaborates with conservation groups, agencies and schools in enhancing and fostering an understanding of the Kansas and Missouri environment as well as improving natural habitats and helping provide access to important environmental areas.
Complete a Green Team Application
Preview the Application Tips for Applicants
Since 1989, the Green Team has...
Planted tens of thousands of trees
Restored prairie by planting native grasses and forbs
Removed invasive trees
Partnered on environmental education publications
Erected small-scale wind turbines for educational purposes
Built trails, wetlands, bridges, boat ramps and look-outs to enhance access and educational opportunities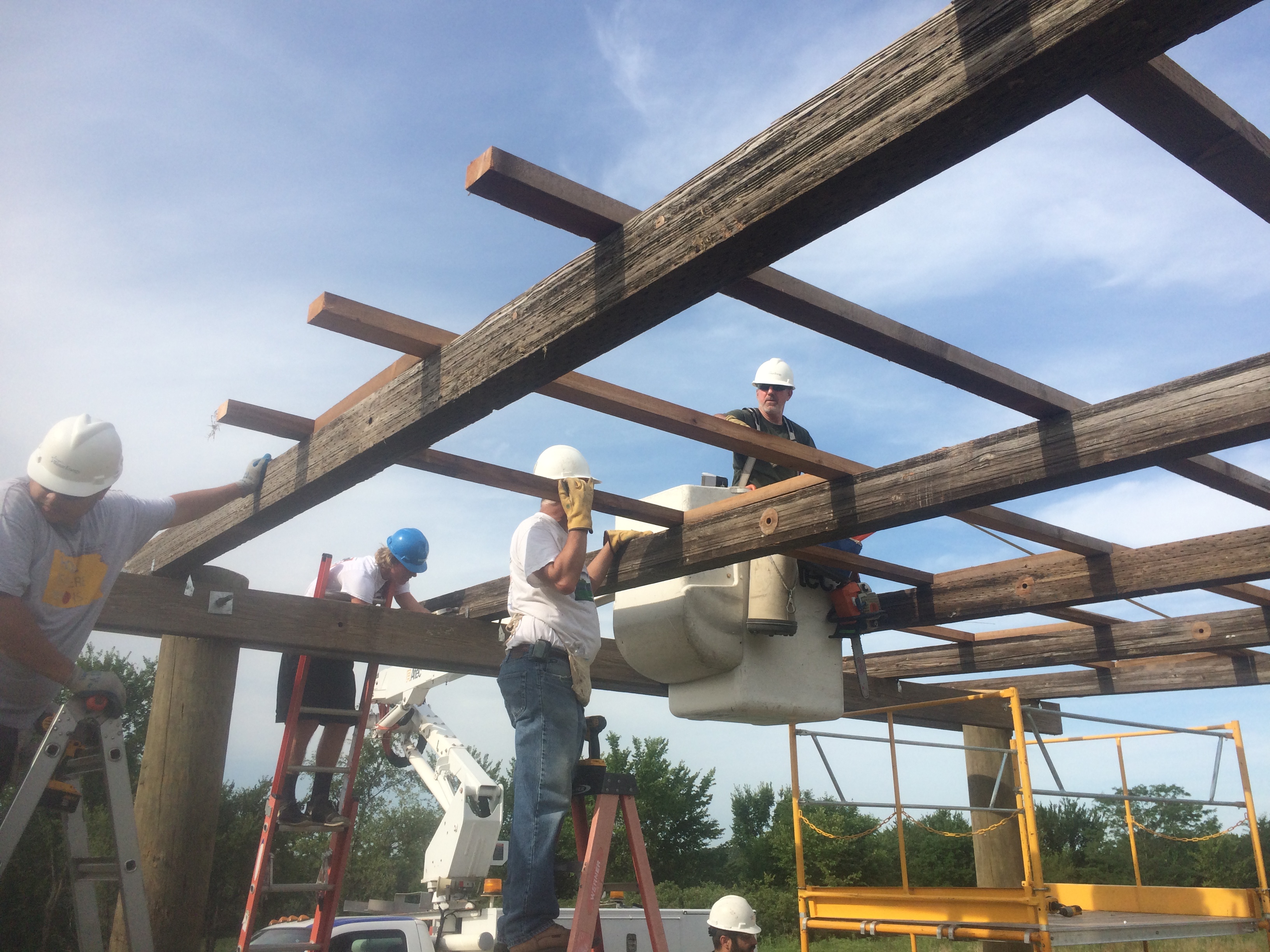 Event participation
Evergy's Green Team welcomes project ideas and partnering opportunities. If you're associated with an organization that's a recognized or registered non-profit, and would like to partner with the Evergy Green Team, please contact Green Team coordinator, Jason Schwartz.
Be sure to watch for photos and recaps of completed Green Team projects on Facebook.
Youth hunts
Our Green Team volunteers conduct guided hunts on Evergy-owned conservation property for youths who have never harvested a turkey, dove or deer. Emphasis is on safety and having a good learning experience. The hunts are held in early April for spring turkeys, September for doves, and the December and January rifle seasons for deer. Hunters must apply and be accepted in order to participate. Those with experienced mentors are encouraged to pursue hunting opportunities on their own to leave our limited hunt spaces for novice youths and their adult mentors.