Tree trimming guidelines
Managing the impact of trees on power lines helps prevent outage and severe weather issues. 
Trimming to restore power
When a power outage occurs, our immediate priority is to restore power to our customers. If trimming is necessary to get the lights back on, we:
Perform a courtesy knock to let you know we're on your property.
Clear vegetation that interferes with power lines and equipment to ensure restoration is performed safely and quickly.
Ask you to clean up the outage debris so we can focus on the work of restoring power to the community.
If you need help, check online or in your local directory for a reliable tree or lawn care service company. Many cities in our service area offer debris pick-up or drop-off locations after major storm events.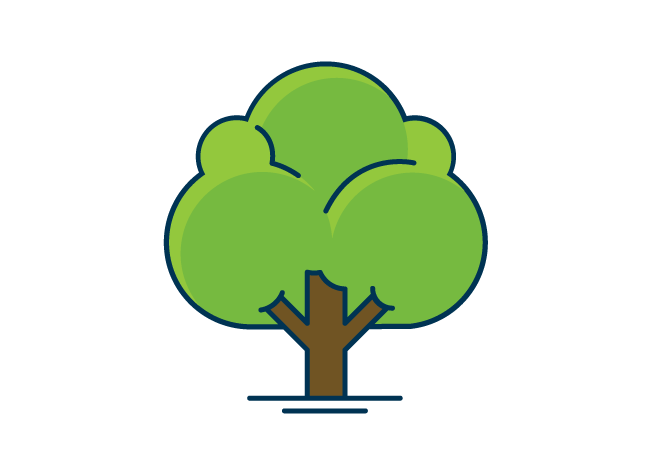 Free tree mulch
Have free tree mulch (which may vary in shape and color) delivered when available from our tree trimming efforts.
Mulch Request Form