Energy Delivery
We're preparing the grid for growth, technology and renewables.
When you flip a switch, the lights come on. It's a simple act we take for granted, but every switch or outlet is backed by a complex grid of power lines and infrastructure. Delivering power to Evergy customers requires 10,200 miles of transmission lines and 60,400 miles of distribution lines.

The way we use the energy grid has changed dramatically even in the last 50 years. It was once used to send electricity one way over shorter distances. Today, we send power much farther than ever before, and we ask the grid to receive energy as well as send it. It's a heavy burden on an infrastructure that's already aging. It's our commitment to continually upgrade our equipment—from power poles to transformers—to maintain our status as one of the Midwest's most reliable utilities. Without this regular upkeep, our customers would feel a negative impact. Investing money in our grid improves reliability, helps reduce outages and lets us get the power back on quicker when an outage occurs.
Take a look at how our energy grid and transmission works: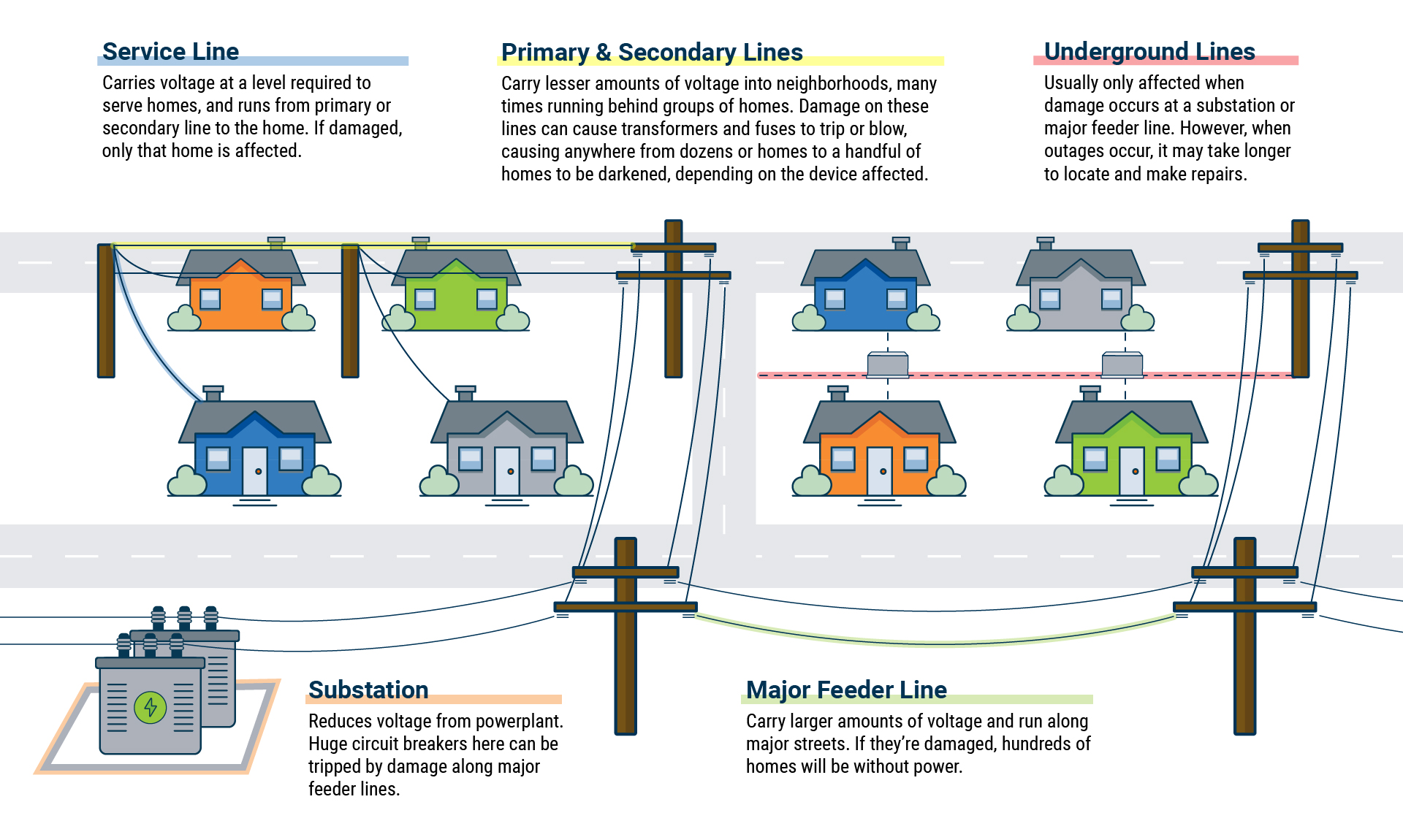 We're at a point in our evolution where the grid requires not just maintenance but also improvements to prepare it for the future. In an increasingly technology-driven economy, a smart, automated and reliable grid is vital. Building additional transmission capacity is also important, both to help renewable energy achieve its fullest potential and to reduce congestion for continued reliability.

Investor-owned utilities in Missouri and Kansas—like Evergy—plan to invest billions of dollars in the next decade to keep the lights on and make sure power is available when and where it's needed. These efforts span the full breadth of electricity generation and transmission, from ensuring plant compliance to testing and implementing smart grid programs.